So it turns out that 23 feels just like 22 :) Not too shabby though. I had a really fun time hanging out with my friends and family- and it is being continued on throughout the week. I am really blessed to have all of them. I got something in the mail yesterday from
Etsy
and I am considering it a Birthday present to myself...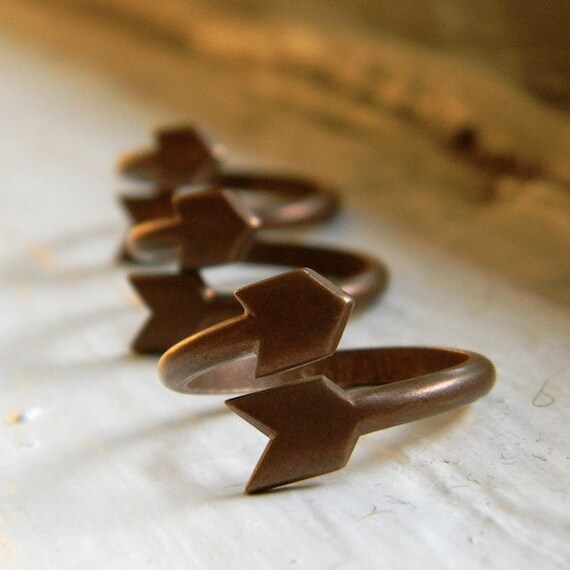 This Awesome Ring
. I bought it last week and received it yesterday. It's so fun and I'm really getting into the arrow trend.
I have my eye on
this necklace
to go with it...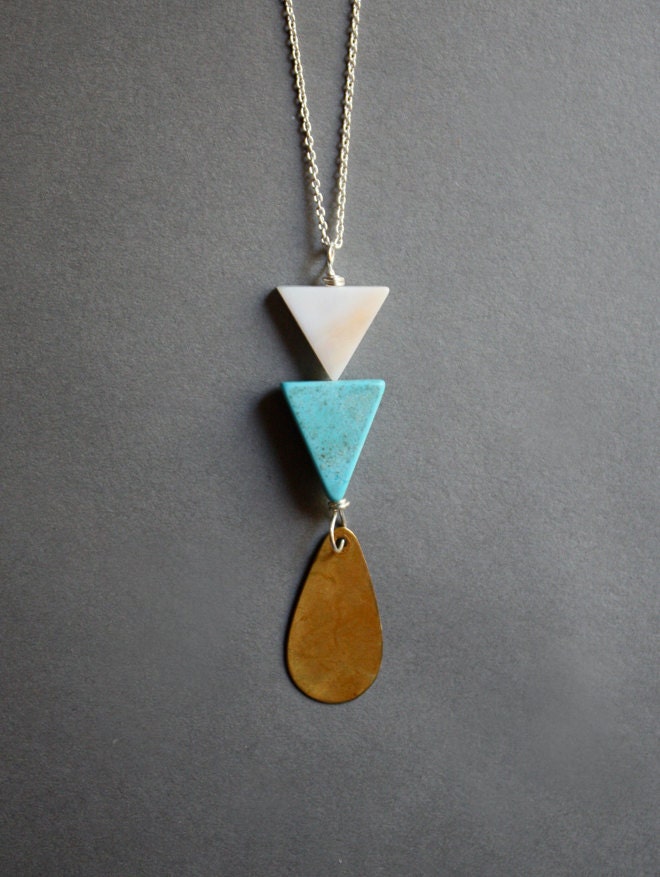 This birthday was something different for me in a sense that I sat down last night and evaluated where I am at in my life. I am not where I thought I would be. In a sense I am not doing anything different than when I turned 22. I'm not quite a fan of this feeling of just letting life happen and not be intentional about it. I want to find where I fit in the world and I want to make that part of my everyday life. I want to be DOING something with my life. So starting today- the day after my birthday- I am changing things. I am making my health, my walk with Christ, my future and my heart a priority. I am not going to have other people making my decisions based on what they want me to do with my life instead of what I have been called to do and deserve to do with my life. I am taking better care of myself starting now. I deserve to love myself and need to get better at that. I am getting to the place where I listen to what God wants to say to me instead of just hearing what I want to hear- and there is a big difference. I am applying to a couple schools this week. One for photography. Another for teaching. And as I start this I'm going to be praying and LISTENING to where I am supposed to go. I'm not just throwin my hopes out into the universe waiting for something to happen with them. I am making things happen. It all starts with me doing something about it.
I want to get back to doing my 31 Days Project but because today is going to be pretty crazy and busy once I'm off work I am going to switch up some days. I am going to trade Day 5 for Day 4 (I'll have time to do some pictures tomorrow).
DAY 4(but really 5).

Write a blog thanking someone who has made your heart come alive.
To me- this post is about someone that encourages me to live. They encourage and pray for me. Someone that has done that for me (literally my whole life) has been my sweet friend Hannah. We grew up together and have stayed friends throughout the years. Whenever I think about people doing something with their lives- I think of the calling God has placed on Hannah's life. She has SUCH a heart for people. And she is so sensitive to the voice of God. She is a friend that stands true to her convictions and loves on people always. I don't know if she realizes how many times I have felt like a failure and she came in and reminded me that I am a child of God and I am capable of doing things that I couldn't imagine doing otherwise. This amazing friend of mine called me yesterday while I was at work and wasn't able to grab the phone, but I listened to the voicemail she left and my heart missed her so much. But after listening to that I stopped and think about all the things we have been through and how much we still love spending time together. We laugh together, we have cried together, we played barbies together and we played sports together. Hannah you've been there for me and encouraged me. Through that encouragement my heart came alive again., thank you so much friend. I love you lady!
Day 1. What does beauty mean to you?
Day 2. What makes you uniquely you?
Day 3. Who is someone you know who inspires beauty?
Day 4. Style 31. Post a pic of you in your favorite outfit.
Day 5. Write a blog thanking someone who has made your heart come alive.
Day 6. Jaded beauty. Has the world's definition of beauty ever jaded you?
Day 7. Write a blog to encourage another beautiful woman.
Day 8. Have a beauty secret (e.g. hair tip, make up tip)? Share, please!
Day 9. What virtues do you value in yourself?
Day 10. What is Jesus teaching you as a wife, mom, or friend? (Or just woman in general?)
Day 11. Post a recipe. Or if you don't cook, try a new recipe and write about how it turned out (pictures please!).
Day 12. Write about what wears you out as a woman.
Day 13. Write about something you would like to change about yourself for the better.
Day 14. Style 31. Post an outfit pic!
Day 15. Write to encourage a friend. Inspire her beauty.
Day 16. Write a letter to your daughter, or a young girl in your life. Tell her what beauty means.
Day 17. Write about 3 things that make you happy.
Day 18. Describe your personality.
Day 19. Write about your favorite comfort food (we are women- we ALL have comfort food!)
Day 20. Write about your job and why you love it or hate it.
Day 21. Write a letter to your husband to encourage him (or if you are single- your future husband.)
Day 22. What are some needs that need to be met in your community? Blog about how to extend your hand to those who need you.
Day 23. What are your strengths? What are your weaknesses?
Day 24. What is Jesus teaching you presently?
Day 25. Style 31. Post a pic of your favorite comfy clothes.
Day 26. What do you hope your grandchildren will say about you someday when you are gone?
Day 27. Write a blog to encourage someone and build their confidence!
Day 28. Write about your insecurities as a woman.
Day 29. Write about "a day in the life of me." (Pics are great!)
Day 30. Who is your role model as a woman?
Day 31. Write about your dreams and goals as a beautiful woman!