You know that TORTUROUS feeling when the last day of school goes by super super slow.
That. Is. How. Today. Feels.
It's my last day of work at a job I have been at since 2005. And I want that bell to ring and just run outta here with my backpack. I made the mistake of finishing up my "to do" list about 20 minutes ago. I only have cleaning left to do. If I hadn't processed my time sheet already I would just bite the bullet and lose a couple hours.
In the mean time, here are a few things that are helping me through this tough time :)
1. This
Dress
(just found the site
Lace Affair
and I've fallen in love
2. Adele and her amazing voice, particularly on "One and Only", I've loved Adele's music for a few years now but man that song just gets me everytime.
3.My
Tiny Initial Necklace
from etsy (I have the B). I'm wearing it today and it makes my heart happy...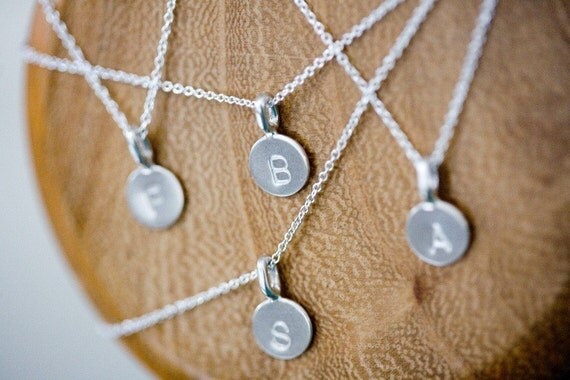 4. Relevant Magazine's free streaming music
The Drop
5. The fact that in 5 hours I will get to settle in and just chill, watch a movie and catch up with my friends. It will be nice to take a quick little rest before I jump into a new job. I'm so excited!
Here's to the next 2 hours hurrying up and getting over with :)